"Modern technology and digital solutions have the means to tackle the emerging challenges and inefficiencies in logistics and supply chains," says Darryl Judd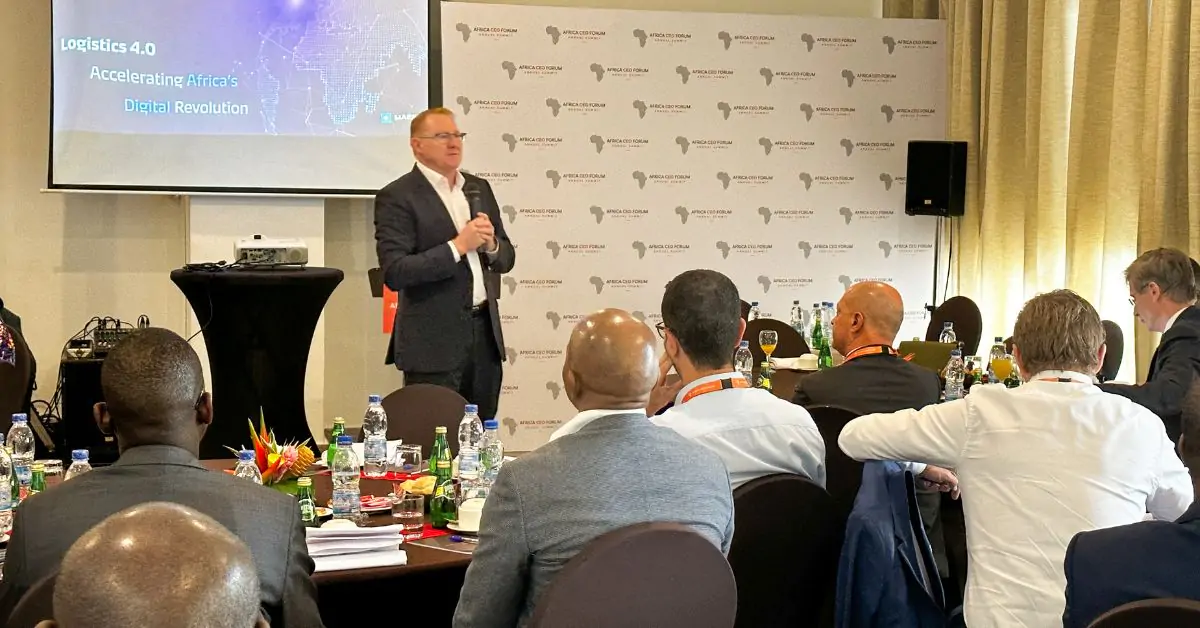 A.P. Moller – Maersk (Maersk) today discussed and presented papers on 'Logistics 4.0: Accelerating Africa's Digital Revolution' at a closed-door session with some of the top CEOs from Africa. Held on the sidelines of the Africa CEO Forum, the discussion was led by Darryl Judd, Regional Head for Integration and Business Growth, Maersk Indian Subcontinent, Middle East and Africa (IMEA) and supported by the regional leadership team in IMEA.
Digital Supply Chains to Improve Global Competitiveness
To participate in global trade, it is extremely important to be competitive at all levels – be it in terms of costs or ease of doing business. Several complexities in the African supply chains have limited the Logistics Performance Index for African countries in the past. However, a lot of these complexities can be overcome with the use of technology and digital solutions.
"Digitalisation is crucial in reducing logistics cost and supply chain complexities, which will in turn improve the Logistics Performance Index in Africa. Enhanced visibility, streamlined procurement processes and data-driven decision-making will drive competitiveness in Africa's logistics," said Darryl Judd.
Africa's Digital Potential
Africa contributes USD 2.7 Tr to the global economy from the 54 countries that are a part of the African Continental Free Trade Area (AfCFTA). However, intra-Africa trade only corresponds to 14% of the total trade owing to high tariff and non-tariff trade costs. For example, agriculture contributes to 15% of Africa's GDP and 60% of Africa's employment. The use of mobile apps, digital payments and an increase in e-commerce are levers that can improve intra-Africa trade from agricultural produce and substitute imports.
Digital solutions Across ocean shipping, landside transportation and e-commerce, there are various solutions in the digitalisation space that have the potential to drive greater efficiency, connectivity and trade facilitation. Darry Judd commented, "At Maersk, we are determined to leverage the data available to us by processing it in a way that we can create meaningful recommendations for our customers to mitigate disruptions, save costs and enhance their experience." He added, "Our multiple digital solutions have already created value in our customers' supply chains. The next phase in our digital journey will revolve around machine learning and artificial intelligence."
As report by maritimegateway.com on 08/06/2023
Capt.Yigezu G. Demeke